A unique plug n' play technology that transforms
traditional lighting displays into interactive experiences.
Aurora™ is a sound-to-light controller that creates light shows from audio input in real-time. Aurora combines bright RGB LEDs with sound-reactive technology, enabling music, voices, and environmental sounds to manipulate a lighting scheme.
The world's most advanced sound-to-light controller
Aurora™ uses sophisticated lighting algorithms to create an unprecedented connection between light and sound. In real-time, it recognizes and distinctly visualizes audio features as subtle as a violin vibrato or as distinct as a voice.
An easy-to-use technology
Aurora™ works right out of the box. It does not require expensive custom programming or professional lighting personnel. Customize lighting scheme effects like colour and pattern in real-time from the Aurora App.
A platform for social connection
Beyond sound-to-light mapping, Aurora has the power to connect people. Engage the public through sound-to-light interaction. Heighten audience participation with options for voice recognition, motion tracking, or social media engagement.
Looking to position yourself as an innovator?
Contact our sales team today and learn more about Aurora's applications.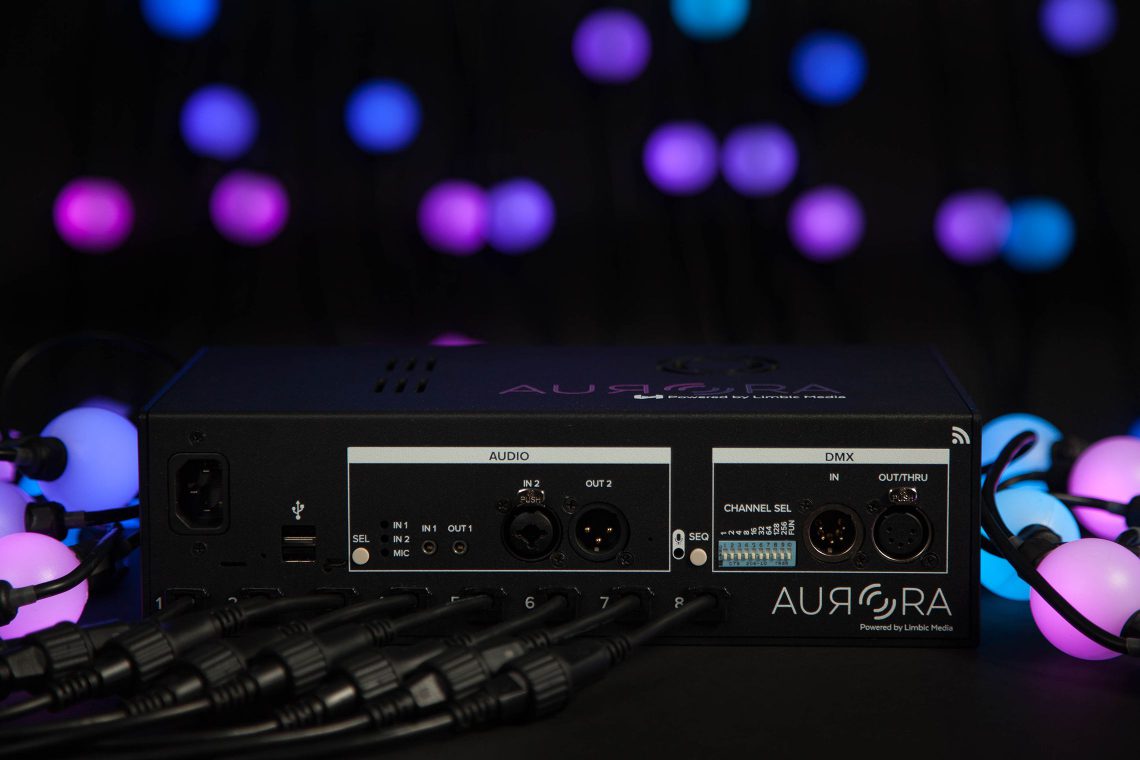 Specifications for Aurora™.

Lights
Individually control up to 4000 lights (unlimited using repeaters)
A variety of light fixtures available including large globes, 360 lights, tubes
Library of highly customizable patterns

Signal Processing
Advanced sound-to-light controller
2D and 3D geometric mapping engine to create spatial effect

I/O
Embedded mic
⅛ inch audio in/out
Balanced XLR audio in/out
DMX in/thru/out
WiFi
Android and iOS app
What people are talking about.