A unique plug-and-play technology that transforms
traditional lighting displays into interactive experiences.
Innovate in your industry.
Public spaces are seeking new ways to connect people in an increasingly digital world. Choose sophisticated interactive lighting that engages audiences and positions you as an innovator.
Connect people.
Spark deeper connections with a "heads-up" social platform. Encourage audiences to create lasting memories with their voices, motions, and social media interactions. Increase visitor turnout and keep audiences coming back for more.
Avoid unnecessary costs and steep learning curves.
Nobody should have to hire programming experts to create memorable experiences. Aurora Pro creates interactive lighting out-of-the-box. Easily customize lighting effects using the Aurora App. Reconfigure the platform to reinvent displays year after year.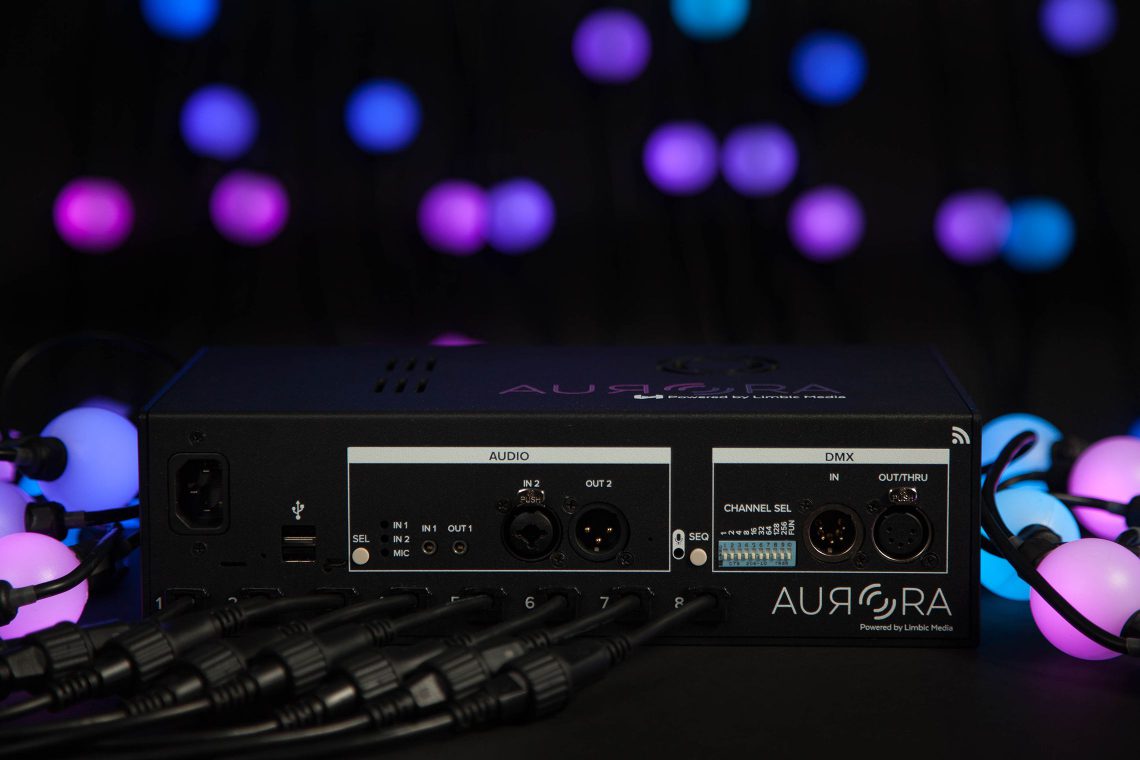 Specifications for Aurora™.

Lights
Individually control up to 25,000 lights
A variety of light fixtures available including large globes, 360 lights, tubes.
Expand to industry standard fixtures using DMX.
Library of highly customizable patterns.

Signal Processing
Advanced sound-to-light controller
2D and 3D geometric mapping engine to create spatial effect

I/O
Embedded mic
⅛ inch audio in/out
Balanced XLR audio in/out
DMX in/thru/out
WiFi
Android and iOS app
What people are talking about.