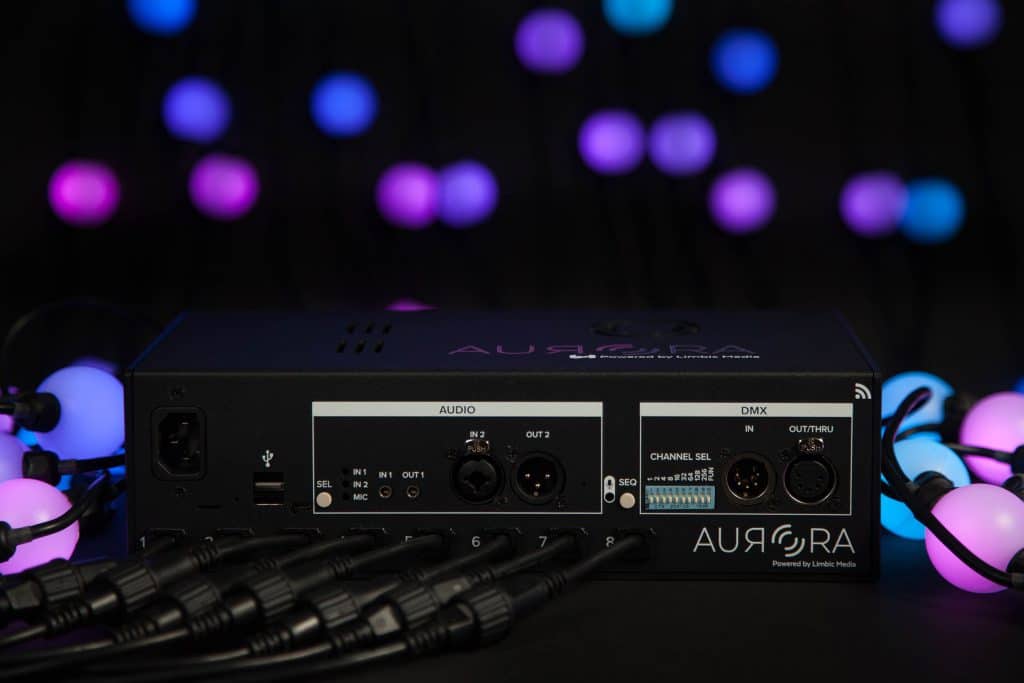 Limbic Media and Lumyn Immersive Media announce a strategic partnership to deliver the world's first interactive AI-based lighting platform.
"The easiest to use and most sophisticated sound reactive lighting product in the market"
"Aurora's capabilities for expansion are limitless, from sound reactive to sensors to online data via APIs"
"We are very excited to share this game changing technology with the world. This Strategic partnership with Lumyn will help launch Aurora out into the wild. We have tremendous trust and respect for Lumyn's CEO, Darren Vader" — Justin Love, President, Limbic Media
Victoria, BC & Dallas, TX— July 14th, 2017- Limbic Media and Lumyn Immersive Media are excited to announce a new strategic partnership that will launch the world's most advanced sound reactive lighting system, Aurora, for the upcoming holiday season into the United States. Both companies are enthusiastic about the opportunity to impact the public through an immersive, personal experience using patented audio analysis algorithms to unravel sound in ways that no human being or lighting designer can. Audio information is analyzed in real-time to extract features as input into an AI based lighting engine.
Many customers have already benefited from using Aurora to help increase their brand exposure, attract attention to their event and expand their reach via social media. Aurora provides a "wow" factor at events, drives traffic and grabs attention at prime locations, delights children during the holidays, and so much more.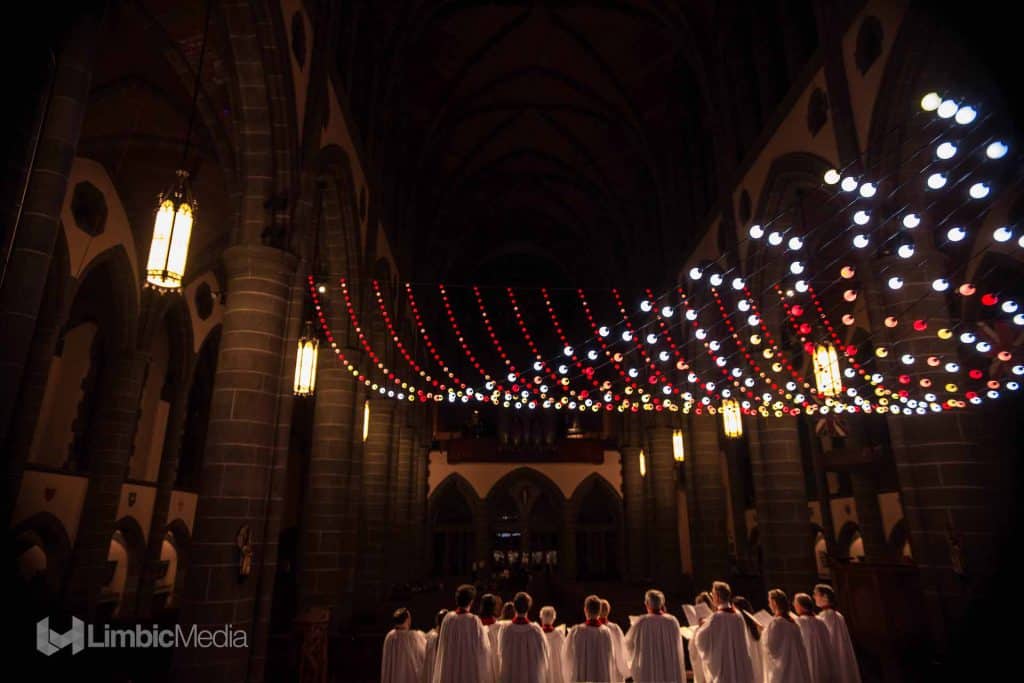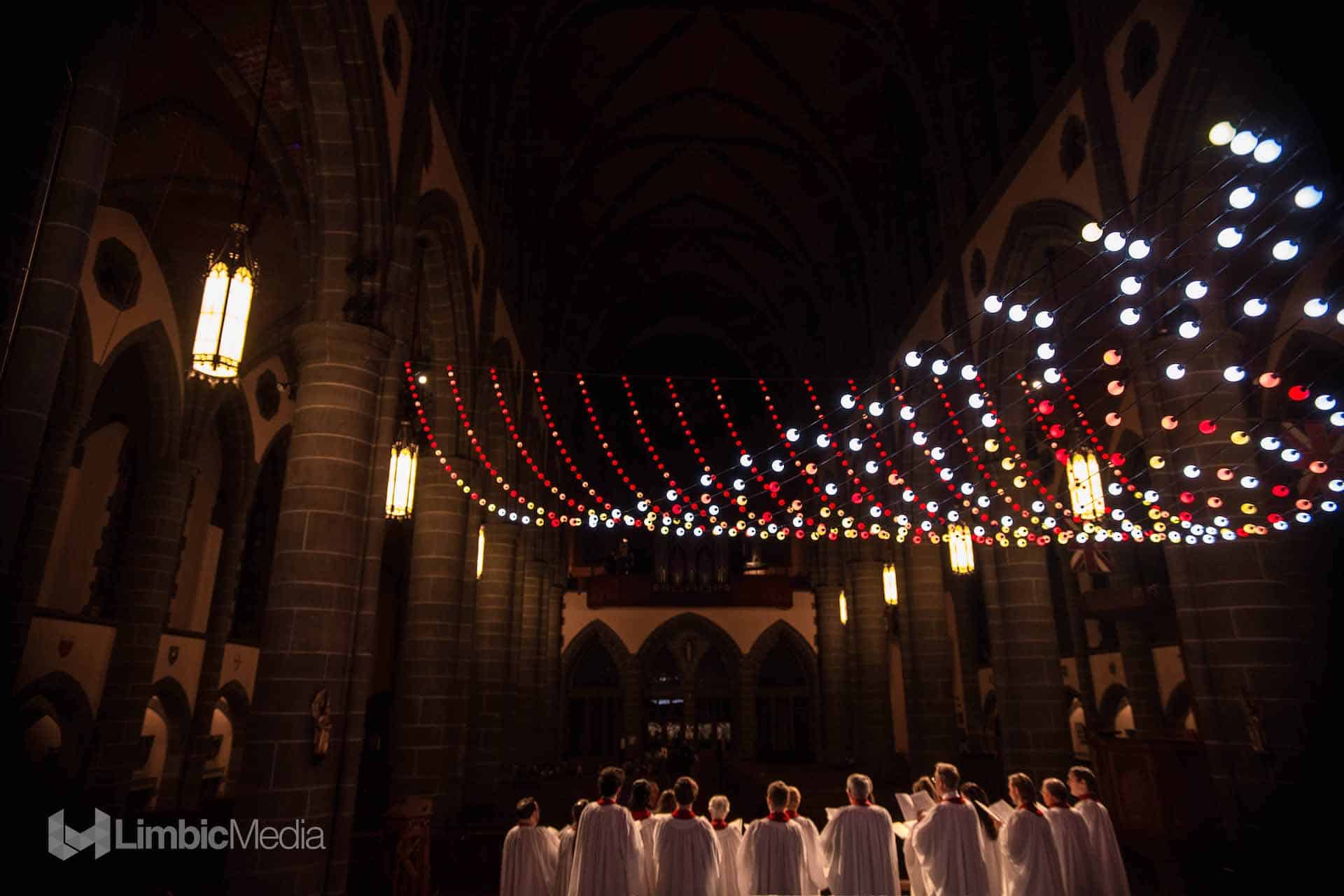 "The hardware team was asked to create a platform that would not limit the creativity and vision of our designers and clients. Aurora is a beast of a system with a huge amount of raw processing power and expandability.  While I personally find the specs impressive, they are merely in service to the complex software that makes possible the incredible interactions Aurora has with the public." — Simon Pearson, Senior Hardware Engineer, Limbic Media
"In my decades of experience in the lighting industry, this is the most exciting product that I have ever seen. I am impressed with the creativity and knowledge of the team at Limbic Media and I am thrilled to be partnering with them" — Darren Vader, CEO, Lumyn Immersive Media
For more information on Aurora, please visit:
www.lumyn.art
www.limbicmedia.com/products/aurora
About Limbic Media
Limbic Media creates high-tech, engaging experiences at the intersection of art and technology. Our team of artists, computer scientists, and engineers have a passion for building products that inspire people to re-imagine their connection to each other and to their environments. We are passionate about technologies that invite you to engage, collaborate and play.
"We use art and technology to enhance the exploration and experience of the human condition" — Justin Love, President, Limbic Media.
About Lumyn Immersive Media
Lumyn Immersive Media is based in Dallas, Texas and offers design, consulting, rental and sales of immersive lighting experiences, technology based sound and light systems, displays, shows, and art pieces for events throughout the United States.
Address:
Limbic Media
#2 740 Discovery Street
Victoria, BC
V8T 1H2
778.430.5132
Lumyn Immersive Media
3368 Garden Brook Drive
Dallas, Texas