We talked to Darren Vader, a holiday lighting installation expert, in our last blog to discover the biggest trends and challenges facing the industry today. Darren's business focuses mainly on commercial lighting installations, retail/wholesale, and cutting-edge technology in the lighting industry.
This week we want to focus more on small-scale residential or small business lighting installations. Residential lighting made $27-billion in revenues for the 2017 season across the United States, and is growing every year. We received feedback from WeHangChristmasLights.com and JVS Christmas Lighting to gain some insight for this article on the residential installation arena.
There is a huge demand for holiday lighting installation services, and the industry is growing beyond just Christmas-themed displays. Quality custom installations from reputable installers are not cheap—but planning the right design offers potential for installations with year-round appeal. Versatile, high-quality installations enhance your home's aesthetic and can have a significant ROI for small businesses looking to stand out. If you budget for professional holiday lighting installations each year, here's how to maximize your investment.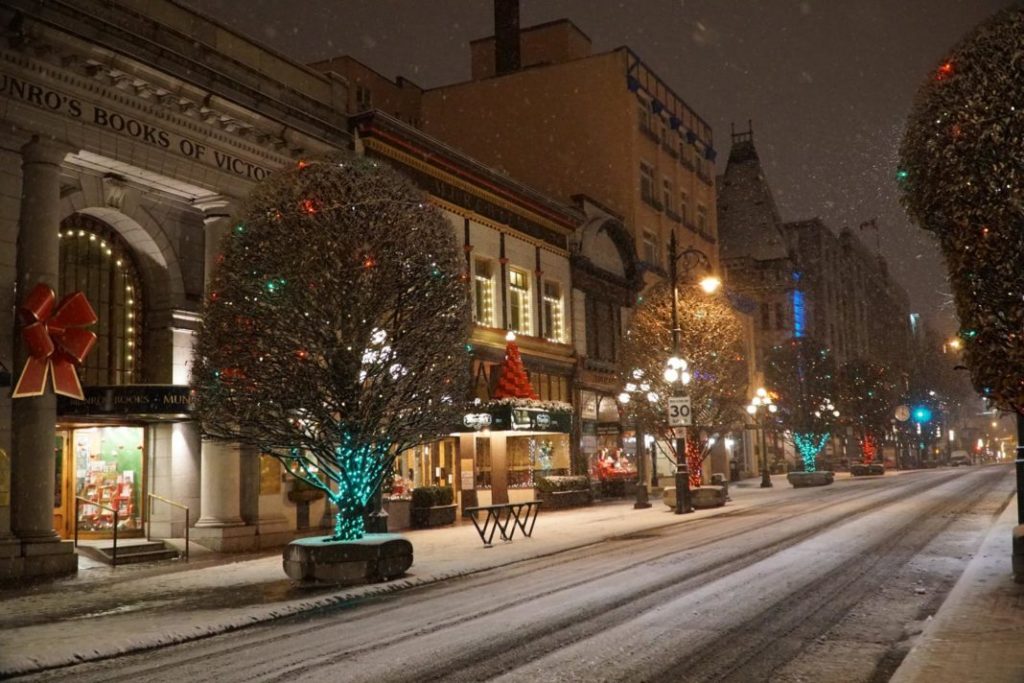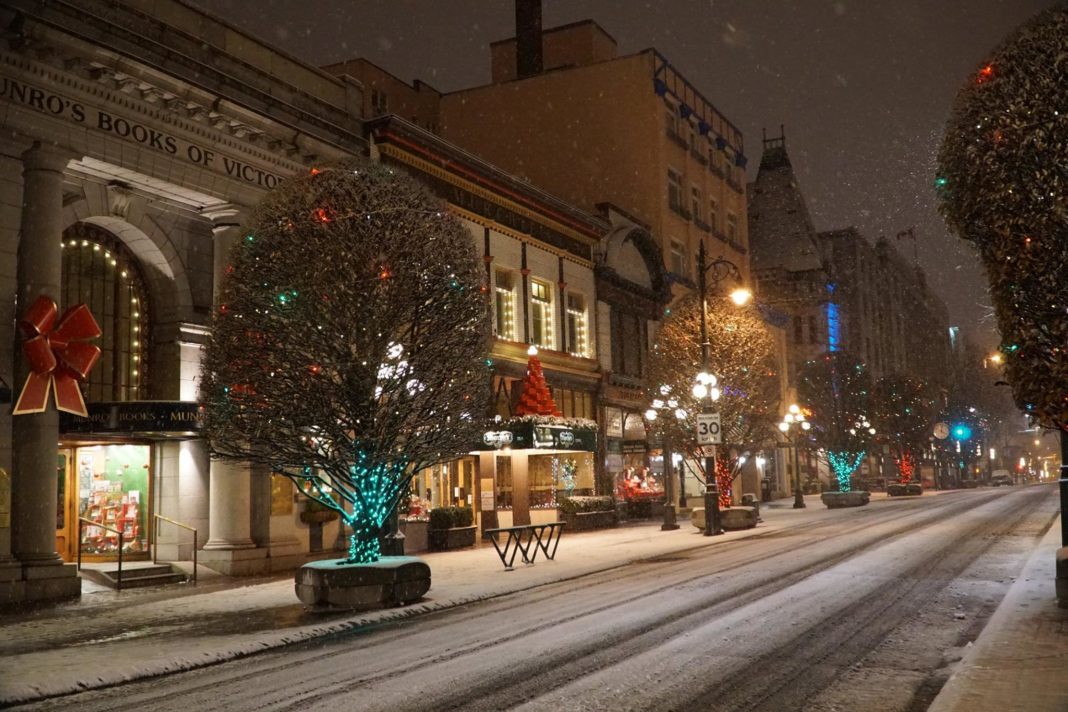 Consider lighting installations that aren't Christmas-specific.
Victoria, BC's main drag along Government Street is lined with light-adorned trees. Season after season, the lights remain, but the colours change depending on the season; soft white for strolls on warm Summer nights, orange for Halloween, and alternating red and green for the holidays. The lights add an aesthetic appeal to the city's downtown core and drive foot traffic even after the shops are closed.
Smaller-scale lighting installation customers tend to invest in Christmas-themed projects with an installation life of 2-3 months at most. New trends and technologies in the lighting industry are allowing for more adaptable installations that make better use of your investment.
According to Josh Trees of WeHangChristmasLights.com, Halloween, event, wedding, and other non-Christmas events are some of the largest growing aspects of smaller-scale installation projects. This shows a willingness for customers to think past lighting displays as a traditionally Christmas-focused endeavour and become more integrated into other events or residential décor. The huge commercial market for lighting in non-Christmas events and festivals is trickling down to the smaller-scale installation market. Technologies like RGB and light interactivity is making it possible for these projects to easily evoke different moods depending on the time of year and audience without having to redesign or reinstall the display.
RGB Lighting is one of the fastest-growing segments of the holiday lighting installation industry. RGB lights combine red, green and blue light to create a full range of colour options from a controller, making installations much more versatile. The same RGB light installation you invested in to set mood-lighting for your patio and landscaping in the summer can then be easily controlled to create Christmas or Halloween-themed lighting, for example. This allows you to keep your installation up year-round and reinvent the lighting's appeal, whether it's for the patio of a cafe or a private home audience.
Hire an installation company and make sure they're certified.
Thousands of people each year receive treatment for holiday-related decoration injuries. Holiday lighting installations can result in property damage or even injury when done DIY-style or conducted by unqualified installers that are more focused on providing a cheaper service than a quality service. Small-scale residential installers are constantly dealing with installations that need to be set up quickly in harsh weather conditions in the safest way possible and returning client properties to their initial state.
According to Josh Trees, the biggest challenge facing the industry today is unqualified installers that are dropping their prices at the expense of installation quality and safety. By investing in a highly qualified, certified installer, you not only get a quality design and hassle-free service, but also benefit the industry as a whole.
If you are investing money into a lighting installation, hire a company that is certified by CLIPA (Christmas Light Installation Pros Association). CLIPA installers have been trained and tested on installation techniques and are certified to ensure that:
Lights are removed on time
Maintenance issues are troubleshooted and resolved quickly
Installations are configured and power-routed properly
Safety is a top priority and all necessary tools and equipment are provided
Quality installations are designed effectively with ideas and consulting provided
There is no property damage left after the installation
Their company is properly insured for lighting installations
Installation designs are of high-quality for all of the following::

Commercial and residential rooflines
Trees, bushes, landscapes
Sidewalk and driveway perimeters
Windows, doors, archways and dormers
Pillars, fences and gates
Wreaths, sprays and garlands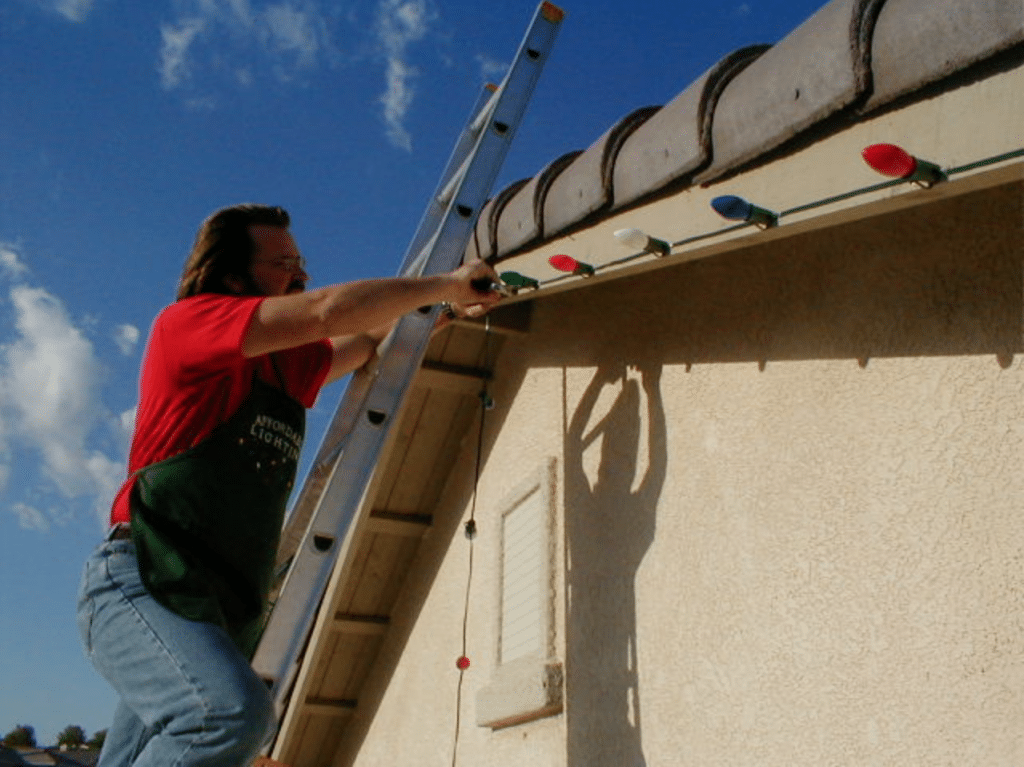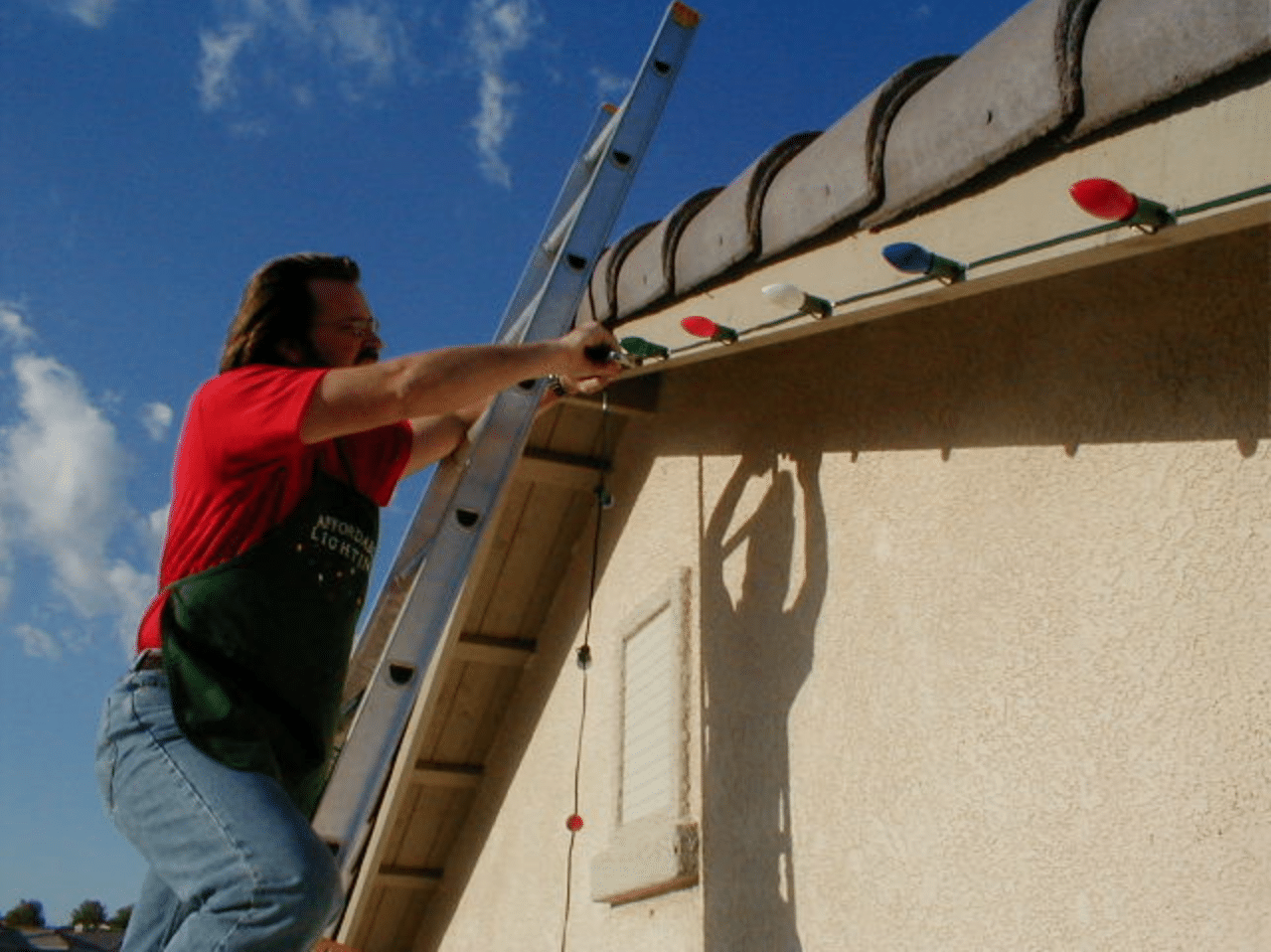 Budget and plan for your installation far in advance.
Most smaller-scale lighting installers deal with short lead-times before the winter holiday season, which means installations can be rushed with shorter daylight times, bad weather and tight deadlines. Adaptable RGB installations that look as good for Summer events as they do for Christmas beat rush times and spread your investment out over a longer period.
Planning versatile installs in advance also provides installers with revenue in the off-season, and gives them time to invest in a quality custom design. Installers are well aware of industry trends and new lighting technology, especially early in the season, so if your goal is to be the Joneses, your property will be trend-setting in your area.
Pay attention to what commercial lighting installers and companies are doing.
If you want to stay ahead of the game with your holiday lighting installations, look to the bigger commercial installers—the companies tackling festivals and public spaces—for industry trends. The commercial lighting industry almost always informs trends happening in residential and small-scale holiday lighting businesses. For 2018, RGB LEDs, interactivity, synchronized sound-to-light, and multisensory installations are trending.
Observing lighting installation trends in commercial spaces is the best way to set trends and be cutting-edge for residential and small-scale installations. If you're a small business, staying on top of these trends is a good way to maximize your investment in lighting installations, set your business apart from the others, drive traffic to your business and increase your ROI.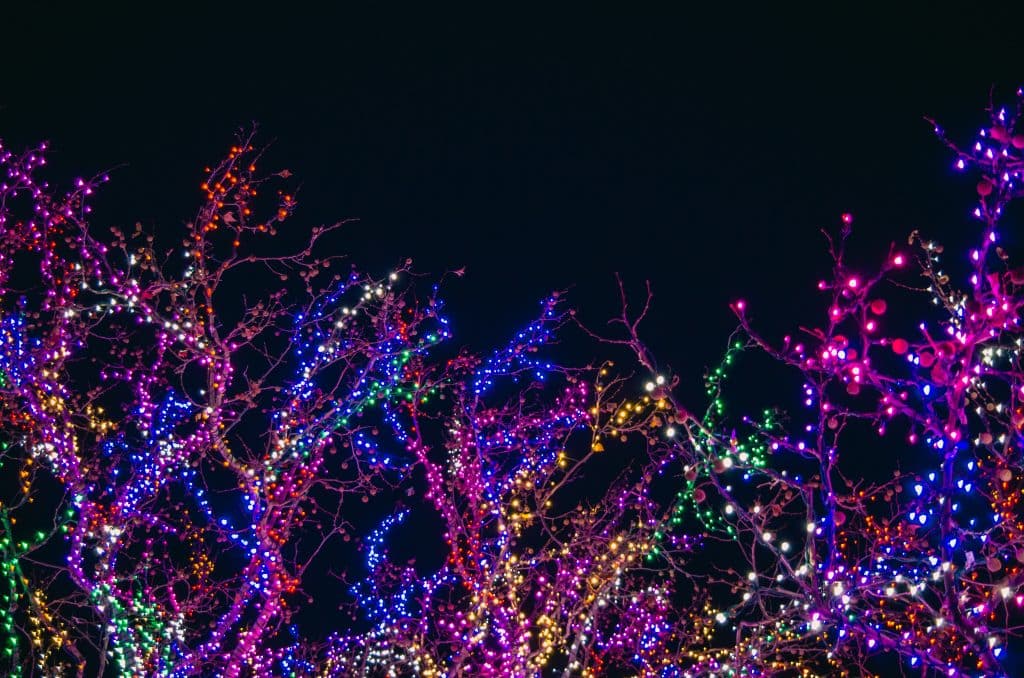 Holidays are increasingly commercialized each year, which means the demand for holiday lighting is growing and installation planning and execution is happening earlier each season. The industry is seeing growth in RGB lighting, and most installers now also design non-winter holidays and event lighting. If you're looking for a way to enhance your home's architecture or landscaping, but also stand out in your neighbourhood for seasonal holidays and events, invest in a professionally-installed, controllable RGB display. Lighting technologies and certified installers are making it easier to maximize your investment and still look great for any season.