VIATEC's 2018 Discover Tectoria event was a friendly and engaging introduction for Limbic Media's new marketing team. Having seen Victoria's vibrant tech sector with fresh eyes, here are our main takeaways from Friday's exhibition of Victoria's emerging and established companies.
1. Interactivity is King
Nestled in Discover Tectoria's Creativity Hub, most foot traffic seemed to flock to booths with elements of interactivity. Limbic Media's Aurora tent invited visitors of all ages into a meditative, darkened space to make music and translate their creativity into a visual experience. Next door, FIRST Robotics BC opened up a floor space for people to engage with robotic vehicles. The most intriguing sound over the event's wall of voices came from Monkey C Interactive. With little instruction, the interactive Registroid forced people to explore sounds and become their own artist. Also present in the Creativity Hub was Studio Robazzo, helping bring forward the role of technology in art, emphasizing how tech and art are really one and the same. Discover Tectoria succeeds in creating more avenues for audiences of all ages to participate in the creative process.
2. Tech is a Kid-Centric Industry
Even though Discover Tectoria provides ample opportunity to network whether you're an investor, an existing tech company, or looking for a new career, Discover Tectoria builds on elements of interactivity by involving kids and their role in tech. Outside the Creativity Hub, Discover Tectoria focused on edutainment in The Combustion Chamber by showcasing technologies and experiments for families through presentations and audience involvement, and Engineering for Kids took a more of an industry-specific approach to kick-starting young interest in tech. Discover Tectoria is a venue that recognizes the importance of getting young minds churning early, and highlighting tech that all ages can relate to.
3. Victoria's Tech Industry is Becoming Ever More Visible 
Discover Tectoria is widening the industry's audience not only for kids but for all walks of life. Even just four years ago, the influence of the tech industry in Victoria's economy wasn't necessarily all that obvious. Unless you were looking for it, the number of vibrant technology companies gracing downtown office space wasn't visible—but in a short time, the sector has emerged as the city's top industry, and events like Discover Tectoria are making that fact widely known to the public. The average tech conference bustles with entrepreneurs, startups, press and VCs. Discover Tectoria stands out by making the public of all ages its primary audience. It encourages people to participate and discover what goes on in our city behind the long-standing face of tourism and government.

4. We Need to Start Thinking of Victoria More as a City and Less as a Town
Victoria is a tight community, and its tech community is even tighter-this is part of what makes Victoria so appealing. However, it also puts us in danger of staying in a "tourist town" mentality by telling the same old Victorian story over and over. Because of rapid growth in recent years, both in population, real-estate, and industries like tech, Victoria is going through growing pains and developing new identities. We are no longer the flowery city of the newly-wed and nearly dead. Discover Tectoria makes it clear that the tech industry is helping change the face of our narrative, putting us on the map globally as a city on the forefront of technology and culture.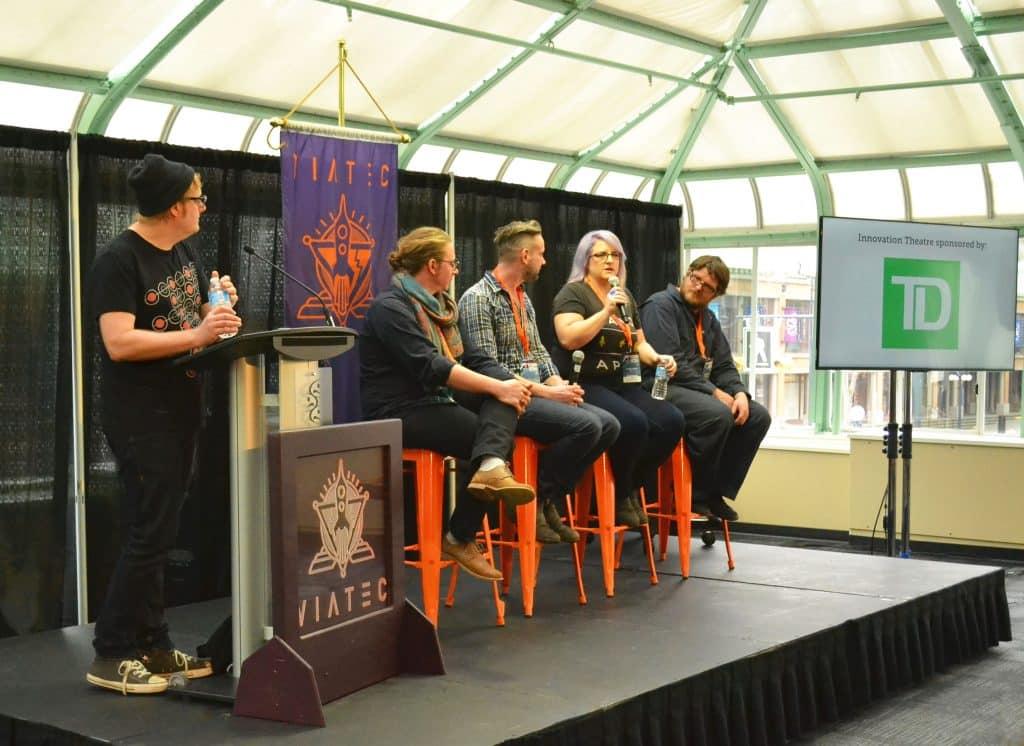 5. Victoria's Various Sectors Need to Strengthen their Partnerships 
Speaking of tourism and the growth of Victoria's industries, an audience member posed a pertinent question during the Innovation Theatre talk on Creative Storytelling: What are some examples of how the tech and hospitality industries have collaborated in Victoria?
Although there have been a number of initiatives bridging tech and tourism in Victoria in the last couple years, the ensuing pause said a lot about the visibility of that collaboration, especially between tourism and Victoria's authentic cultural and arts scene. According to the speakers, Victoria's various industries often feel like they're still competing in spite of newly formed partnerships. Discover Tectoria provided a public forum that clearly has open arms to outside industries, given the opportunity to join forces. The overall message was simple: "Come talk to us. We have lots of ideas and we can make them happen."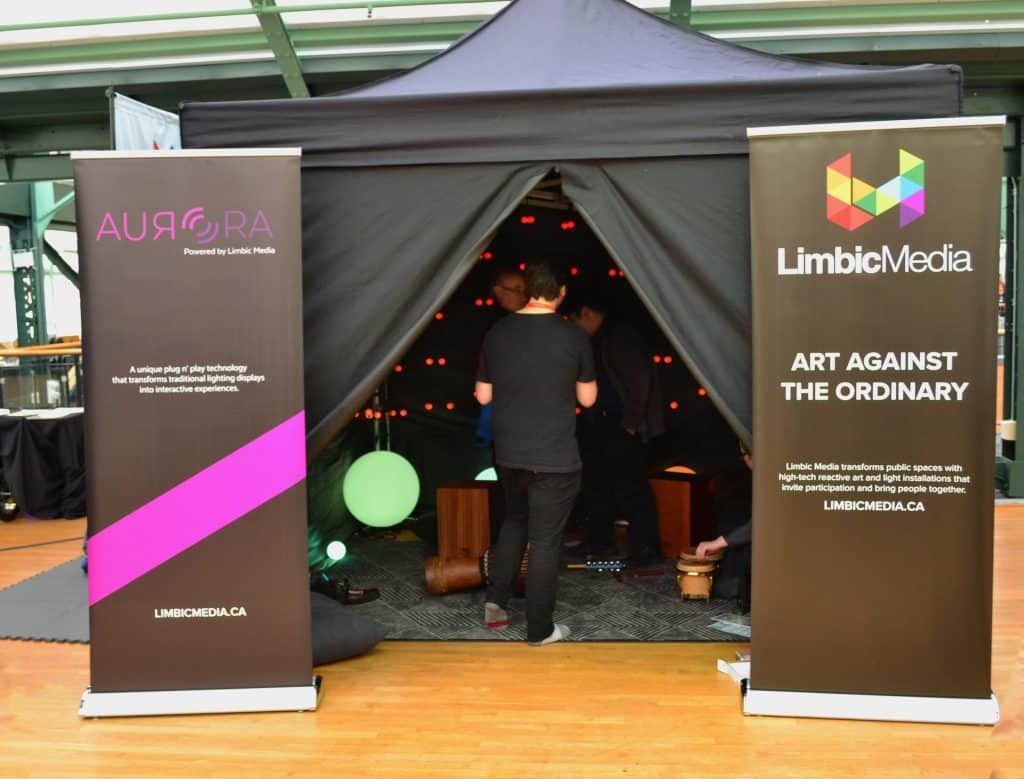 Whether or not last Friday's exhibition was your first Discover Tectoria, the event had something new for everyone—from toddlers interacting with tech edutainment to investors checking out emerging local companies, to Limbic's marketing team getting familiarized with our city's vibrant tech community. Victoria is a unique climate of rapidly growing industries, and Viatec's event was an inviting summary of the potential 2018 has to bring for our city's tech sector.