When Rebecca Minkoff's flagship store opened in SoHo in 2015, the retailer was known primarily for selling bags. Since introducing interactive technology for their customers on the floor, clothing sales tripled their expectations within a year.
Interactive technology in retail has been the driving theme behind our previous two blogs on shopping malls. We detailed how the offline retail industry has changed over the last decade and how it can adapt, in or out of lucrative holiday seasons. In addition to the impact of e-commerce and economic downturns, people's spending habits have been influenced by an increasing desire for multisensory experiences, often in offline spaces.
Investing in interactive public art has a huge ROI both fiscally and culturally for their surrounding communities and businesses. Establishing a returning audience through these experiences is the answer to shopping malls' survival. What exactly do these experiences look like in today's malls? In the third and final article in our shopping mall series, we're going to look at six different technologies you can find in the world's most cutting-edge and successful shopping malls.
1. Interactive Mirrors
Oh, the drudgery of standing in line for a changing room only to be harassed by a sales associate as you struggle with a top—brands are now using interactivity to make changing room experiences fun and unique. Ralph Lauren's flagship store in Manhattan implemented touch-screen mirrors that display your items and let you adjust the lighting. You can also request different sizes via touch-screen from your sales associate, who lets you know in real-time when they're en route.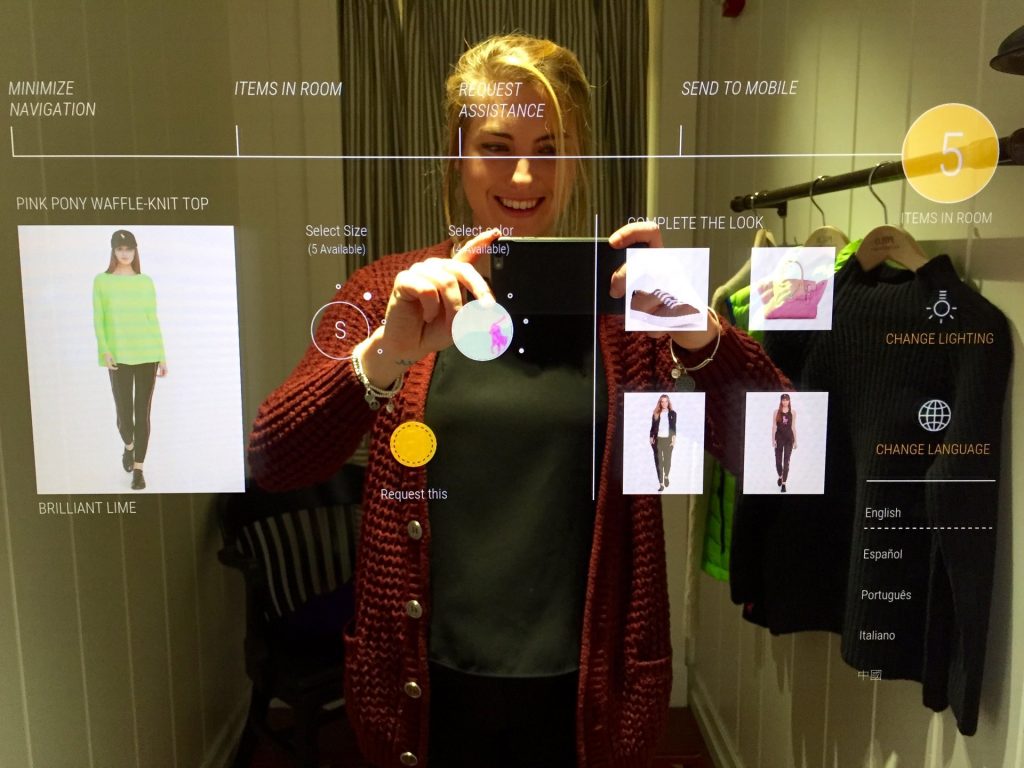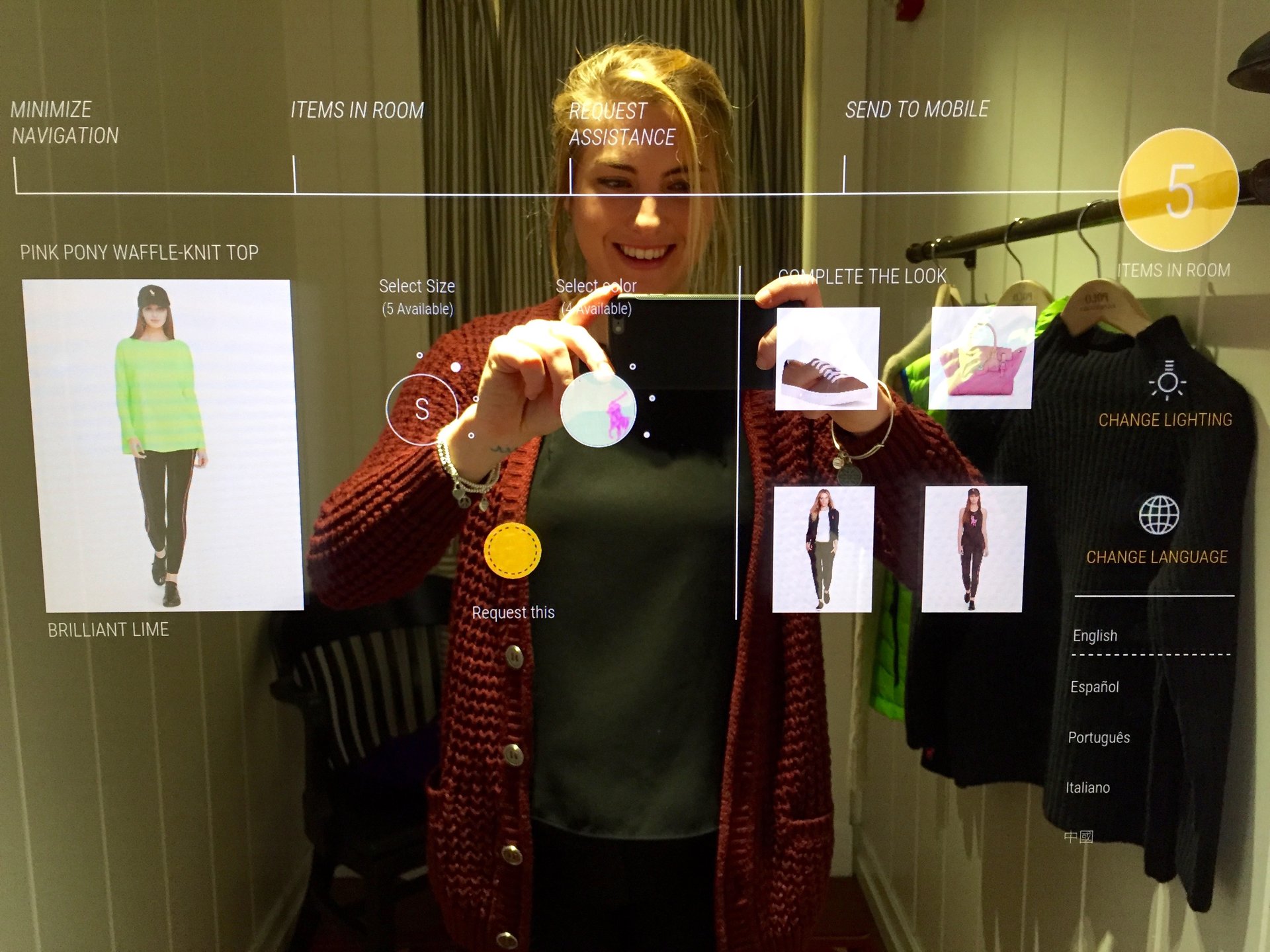 Touch-screen mirrors are a good example of how retail spaces are mimicking the interactive aspects of e-commerce. Rebecca Minkoff's store houses interactive mirrors with eBay's inventory management software. The mirrors act like virtual personal style assistants, making suggestions and telling customers exactly what's in stock. The interactivity also helps the company track spending habits while increasing sales.
2. Virtual Try-on
Less widespread than interactive mirrors is the virtual try-on mirror released by Samsung in 2015. The idea is to set up mirrors in non-retail spaces that provide customers with a hassle-free, interactive way to engage with products without stepping foot inside a store.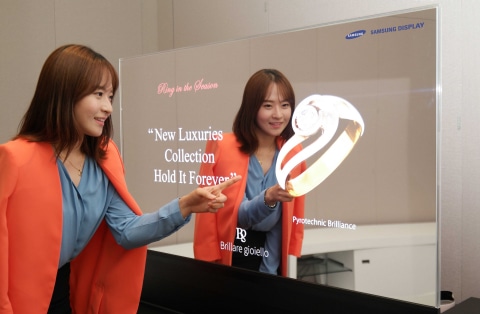 A  similar product was more recently patented by Amazon and acts like a full-body Snapchat filter that integrates virtual try-on with backdrops in various locations. The company claims to use the world's most advanced technology in light and projection to bring online shopping models to an offline, participatory audience.
3. Interactive Window Displays
Bloomingdale's in Manhattan installed an interactive window display for Father's Day in 2015. The goal of the project was to stop foot traffic by offering a captivating participatory experience. It also provided an opportunity to make sales out of convenience; if customers liked the products they experienced, they could make purchases without taking extra time to go inside.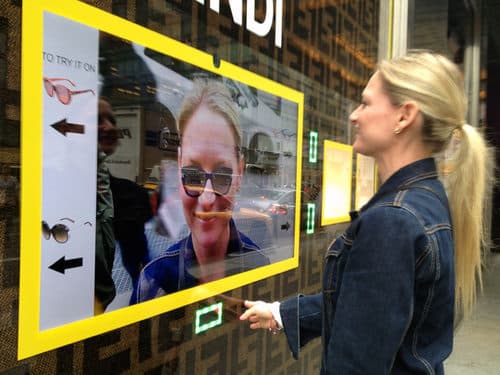 Similarly, French shoe retailer Repetto drew in foot traffic by using motion-tracking technology in an interactive window display. Audience motion created a holographic catalogue that reacted in real-time with customers. 
4. Immersive Screens
Microsoft deploys immersive screens in their stores that wrap around the entire retail space. A server synchronizes the images as they flow from screen to screen so the experience isn't localized to one portion of the floor. The immersive display benefits stores in their versatility. They offer product information, educate viewers on tech topics, provide audio-visual entertainment, invite participation through activities like gaming, and update customers on localized events and news.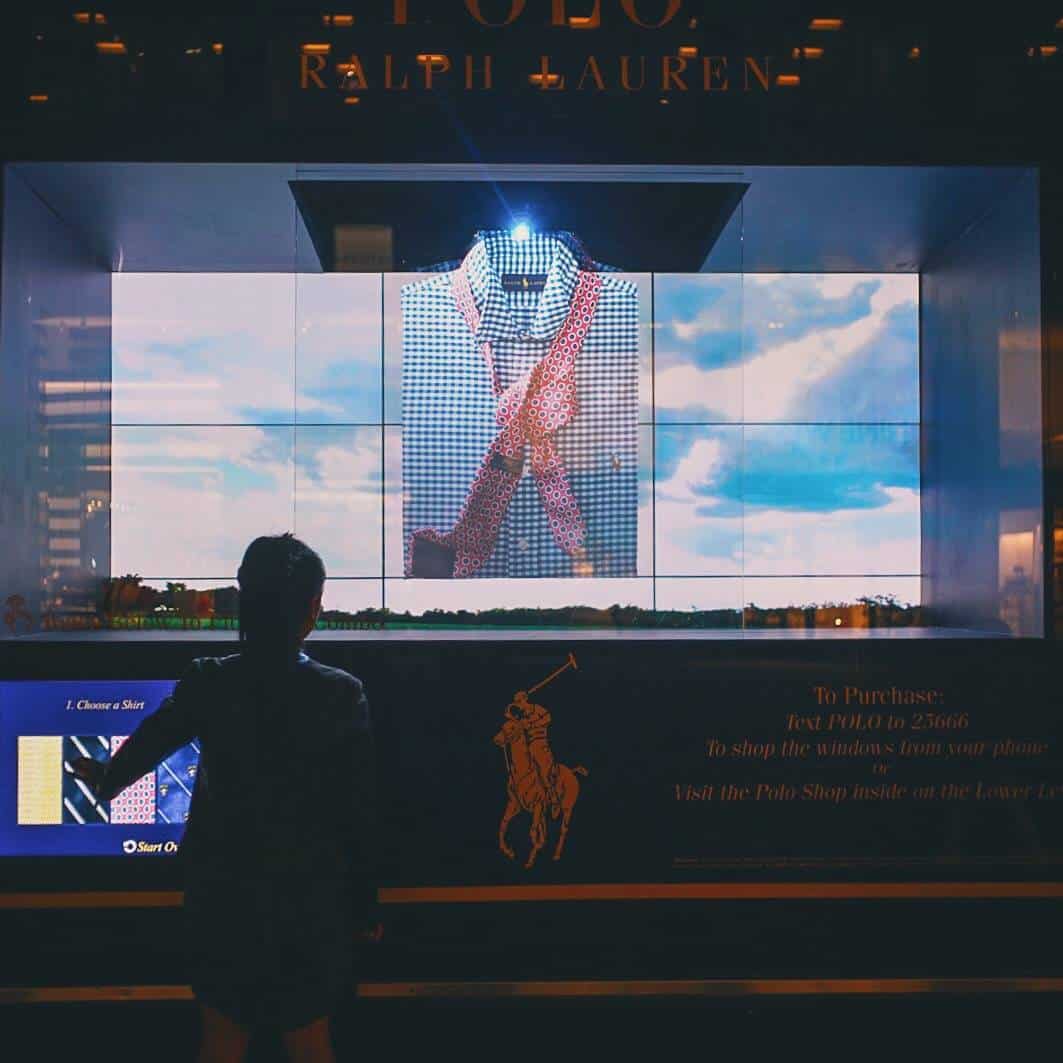 5. Combining High-Tech Architecture and Light
Since the beginning, shopping malls have focused on interior space and retail, often neglecting their exterior appeal. Incorporating interactive public art, technology, light, and design into mall exteriors is another effective way of placemaking and drawing in customers.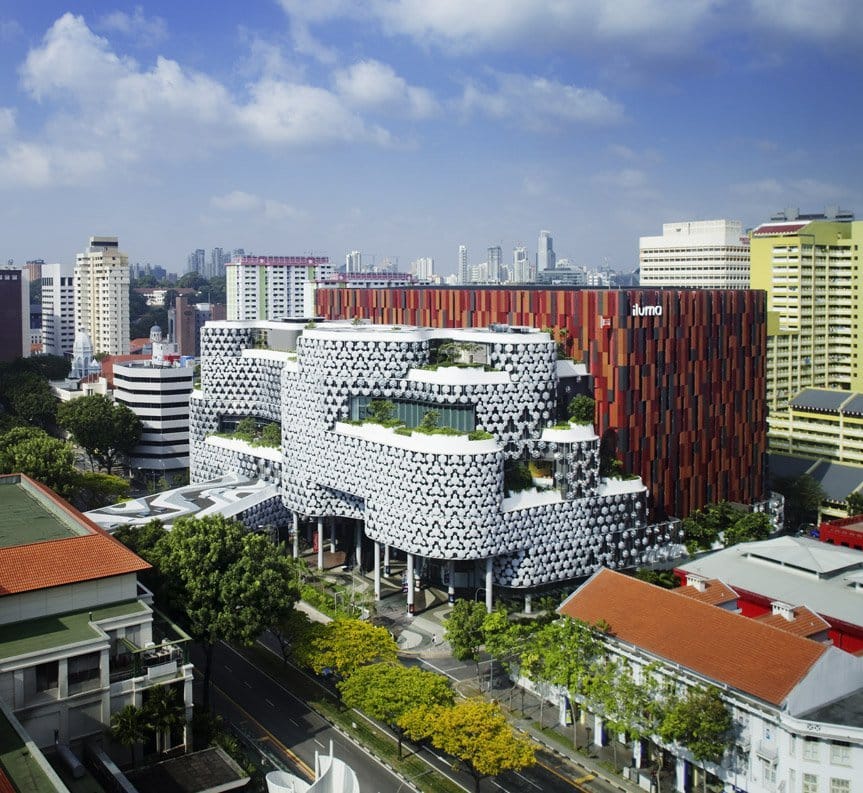 The Bugis+ shopping mall in Singapore invested as much into its facade as its interior, and the result is a piece of architecture that is hard to pass by. The building features a curved, crystal-mesh facade. Lighting is integrated into the mesh and controlled with custom software to make it sparkle during the day and glow after sundown. It was designed to involve its surrounding community in an interactive experience; artists and the public can project messages and art into the crystalline architecture on a large-scale. This not only drives mall traffic but establishes the mall as a cultural and artistic place-maker in the region.
6. Sound and Light Shows and Simulated Experiences
The Mall of America offers a free 9-minute interactive light show every night that focuses on engaging and entertaining younger audiences. The show features lighting that is programmed to a variety of music styles. It can be viewed from various levels of the Mall's concourse, but those dancing to the music on the ground floor experience spotlights and other lighting effects interacting with their movement in real-time. According to this mom, the multisensory show is effective in driving return traffic, especially for families seeking a unique, emotive experience.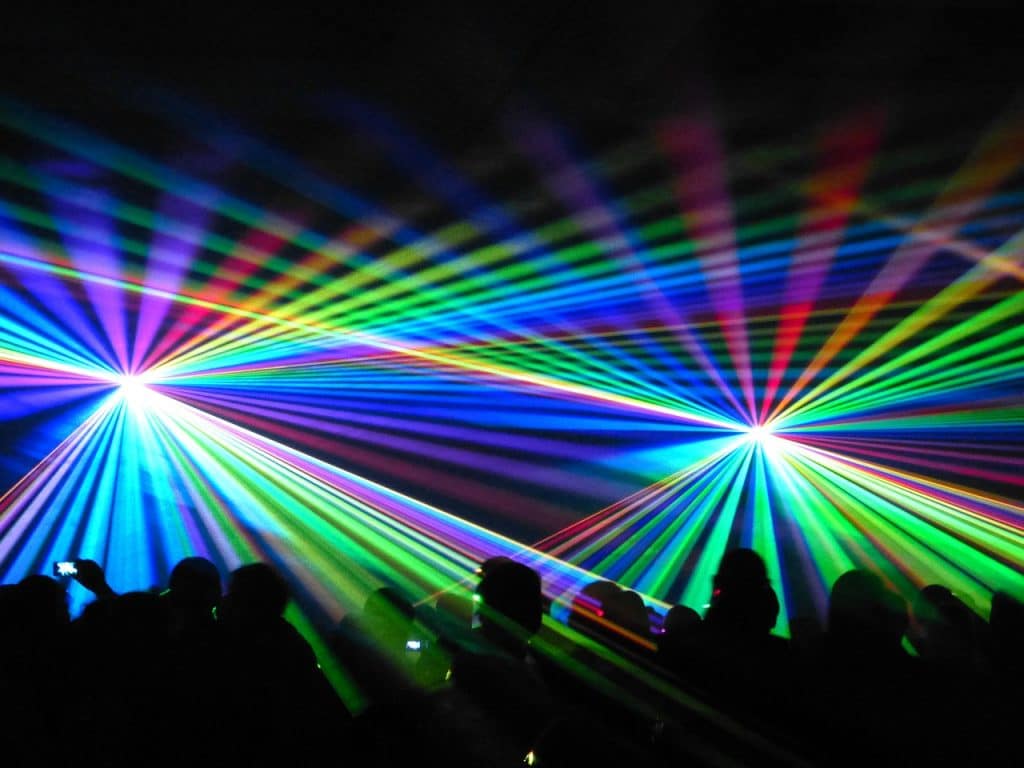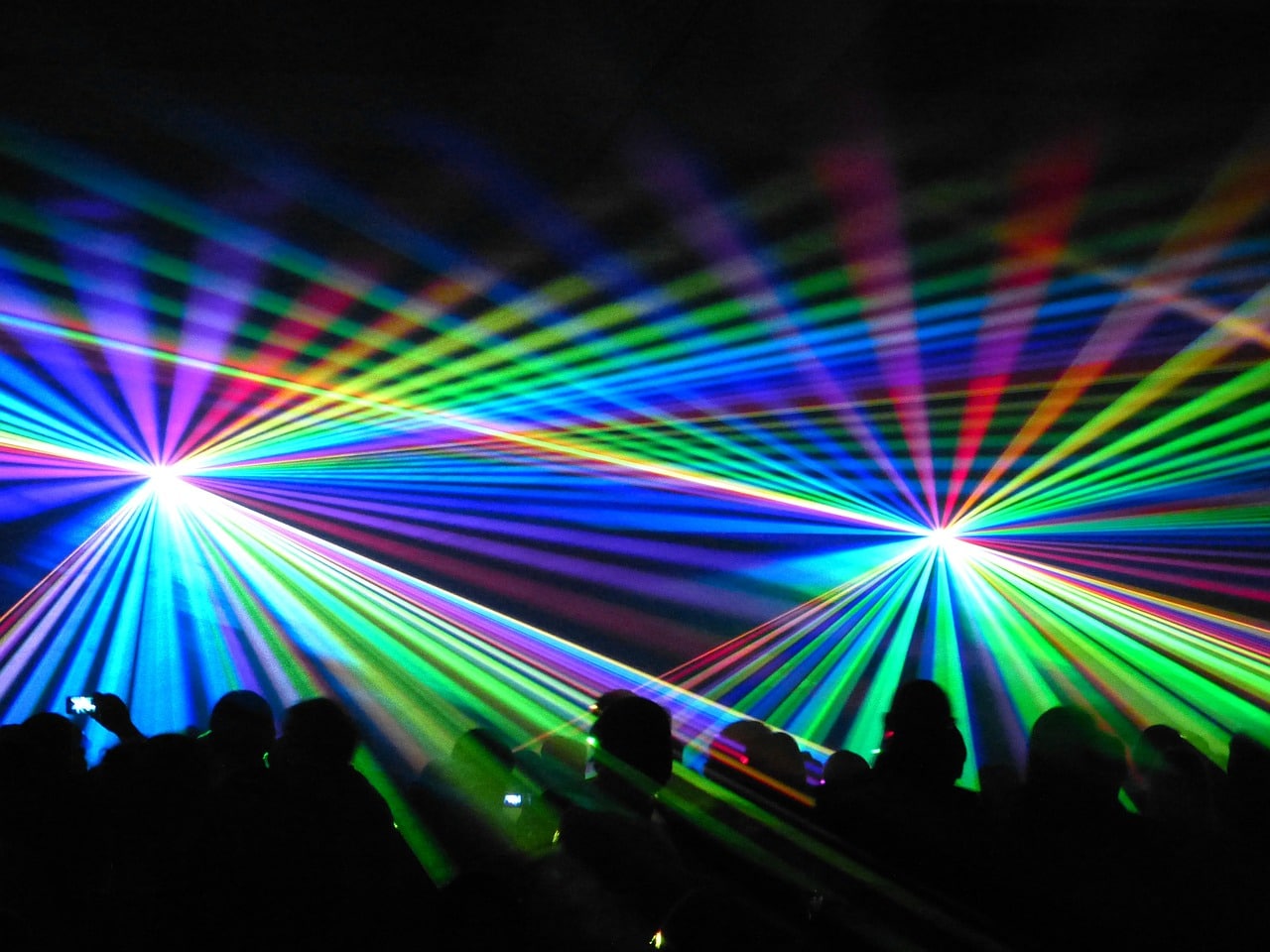 Multisensory experiences are heightened even more intensely at MOA's FlyOver America. At a small price, you can virtually tour the country's most iconic landscapes and landmarks in an experience not unlike Brave New World's feelies, with weather and scents incorporated with sound and visuals.
7. Experiential-only Retailers
The Grand Front, a six-story shopping mall in Osaka, Japan, sets itself apart from most other shopping malls on the planet through interactive technology. You won't find your typical mall anchor stores at Grand Front—to get a lease there, retail spaces must offer technologically innovative, immersive experiences for consumers. Big brands exhibit concept stores that tackle innovative themes rather than their run-of-the-mill products.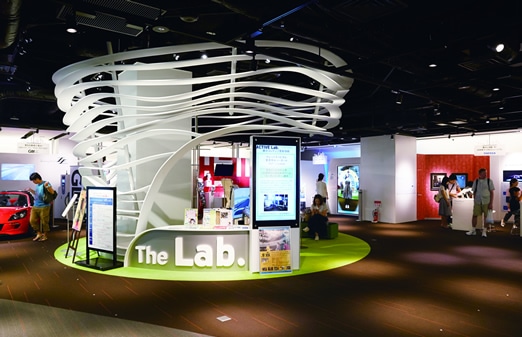 The mall also houses the Innovation Lab, which showcases startup businesses that use mall-goers as guinea pigs to beta-test products like the aforementioned interactive mirrors. Grand Front Osaka also has a Knowledge Capital devoted to edutainment, bridging the gap between retail and multisensory experience. The mall is part of a larger goal not only to resurrect shopping mall longevity but to stimulate a declining tech sector among the city's large aging population.
8. Robots
A 4-foot humanoid robot has started spicing up retail spaces around the world. "Pepper" is touted as the world's first robot that understands and recognizes facial expressions, voice, body language and emotion, and is capable of carrying out a basic conversation. The robot is useful for a variety of settings including the home, but introducing the robot to retail space helps welcome and direct foot traffic in conjunction with human staff.
The robot has the added non-human benefits of interactively entertaining kids while their parents are browsing, and following up with customers after retail exchanges. The impact of Pepper on retail space is so promising that the first 1000 Peppers sold within their first minute on the market for about $1600 USD a piece.
Perhaps the most intriguing interactive component to Pepper in a retail space is its ability to style. The robot is programmed to understand how inventories of clothing items fit different body types and provide detailed personal style advice to individual customers. Too shy to get an opinion from a stranger? Just ask Pepper.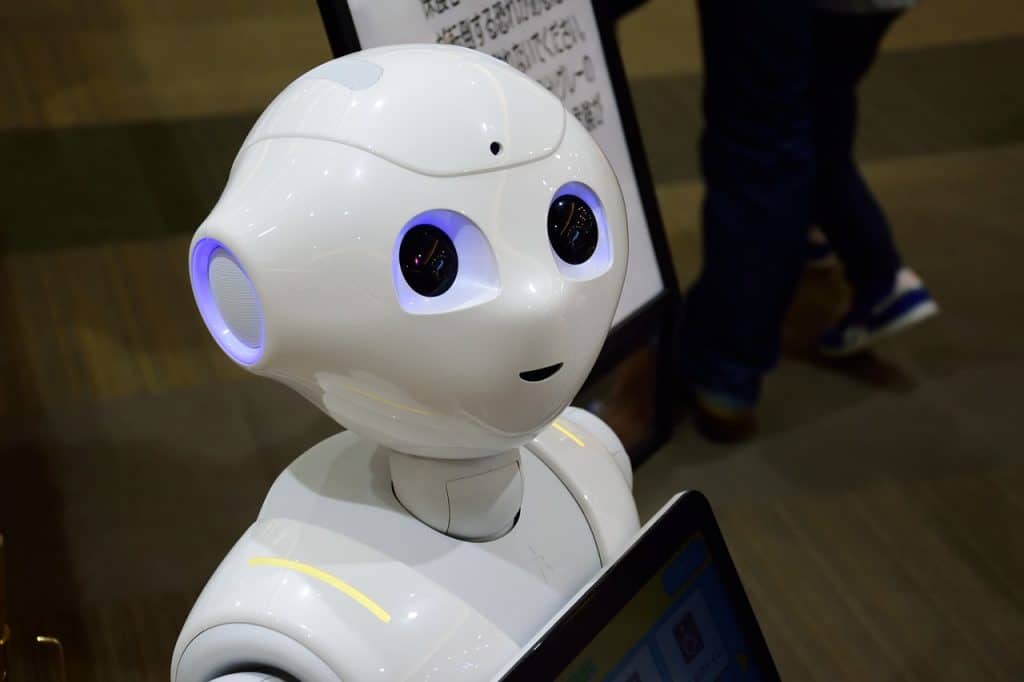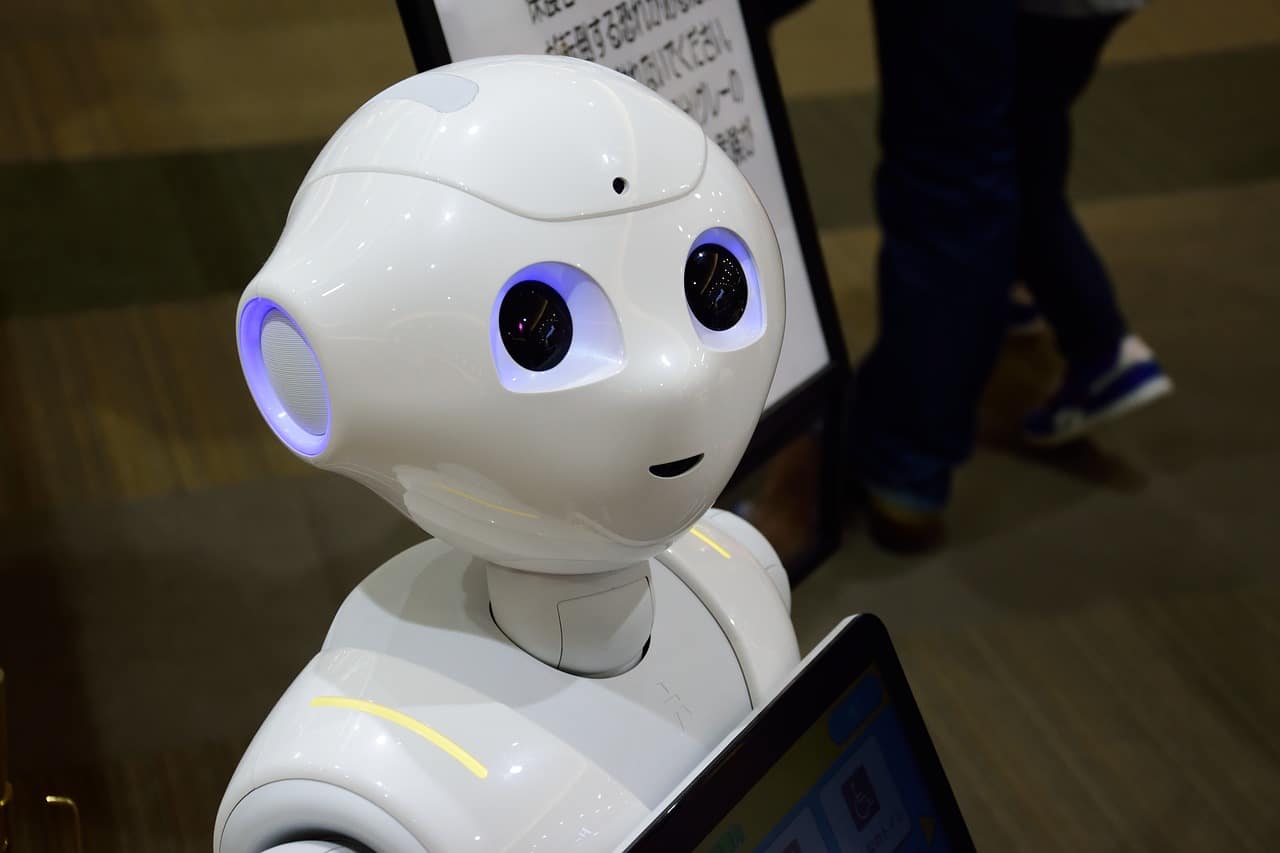 If you could describe the future of shopping malls in three words, they would be interactive public spaces. The world's most thriving shopping centres stay ahead by offering technology and experiences that e-commerce can't.
It's not realistic for all shopping malls to adopt these expensive interactive technologies like robots and touch-screen mirrors—but making relatively small installation investments provides opportunities to engage with customers in new ways and create offline social platforms. These will have a huge impact on the success of shopping malls, not only economically, but culturally in their communities.
Any way you slice it, years of overbuilding means that not every mall will survive the coming generations. Those that do will undoubtedly make use of technology, art, and interactivity in their public spaces.