play in nature.
Capilano Suspension Bridge Park was looking to innovate their wildly popular holiday night walk experience, Canyon Lights, in North Vancouver, BC.
Capilano hired Limbic Media to develop several immersive, cutting-edge outdoor lighting installations. These included lighting up and mapping the iconic Capilano suspension bridge spanning almost 500 ft, a 30 ft tall 3D mapped forest chandelier and an immersive walkthrough tunnel. All installations were powered by Limbic Media's interactive Aurora lighting platform.
The result was stunning! Aurora brought these light structures to life with cutting-edge 3D mapped visual effects to wow the crowds resulting in many good memories and an explosion of social media presence for the Canyon Lights event.
Incorporating Limbic Media's Aurora lighting platform and expertise in creative lighting helped Canyon Lights maintain its reputation as Western Canada's premier holiday lighting, night walk experience, attracting hundreds of thousands of visitors each year.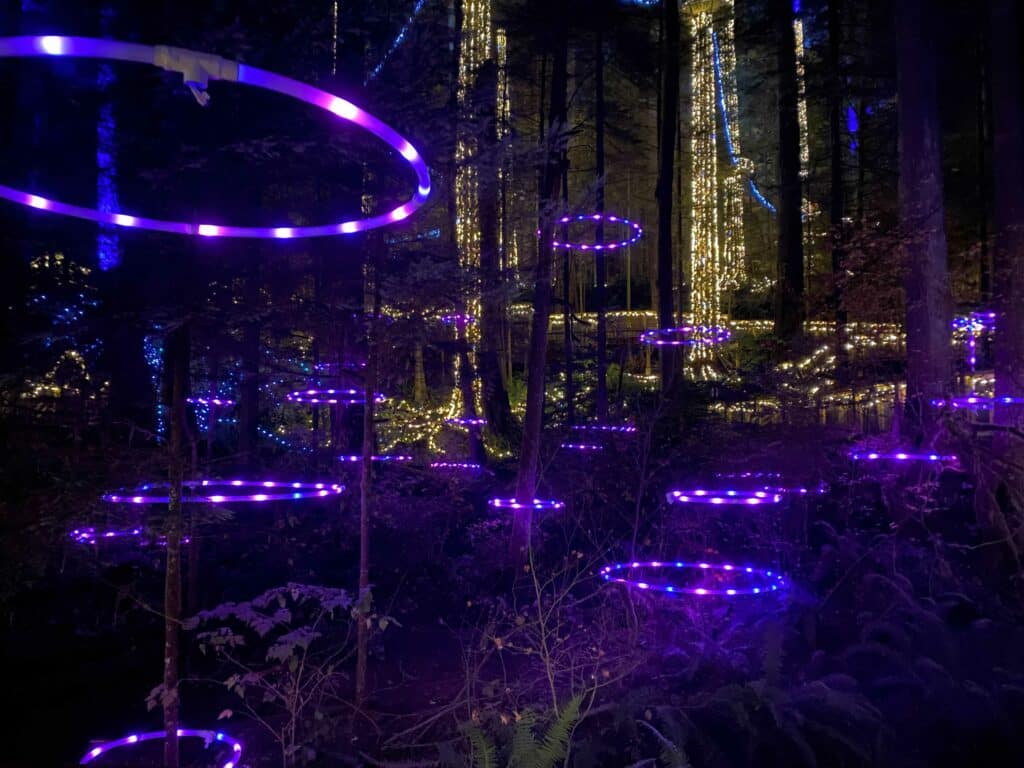 "The folks are loving the light tunnel, and people are coming in the gates and asking where it is – huge hit! Thank you"
-Lathen, Capilano Suspension Bridge Park