Breathe life into your urban spaces
Inspire the public with Aurora Tubes
Built For The Street
Aurora Tubes are a ruggedly engineered artistic lighting fixture designed for outdoor environments. Activate your urban space by easily mounting them on poles or to the sides of buildings.
Tubes are available in a 'stand alone' or 'networked' configuration to achieve mapped lighting effects over a distance. Custom sizes available from 2ft to 4ft lengths. Mix and match with Aurora Banners.
Rugged customizable outdoor design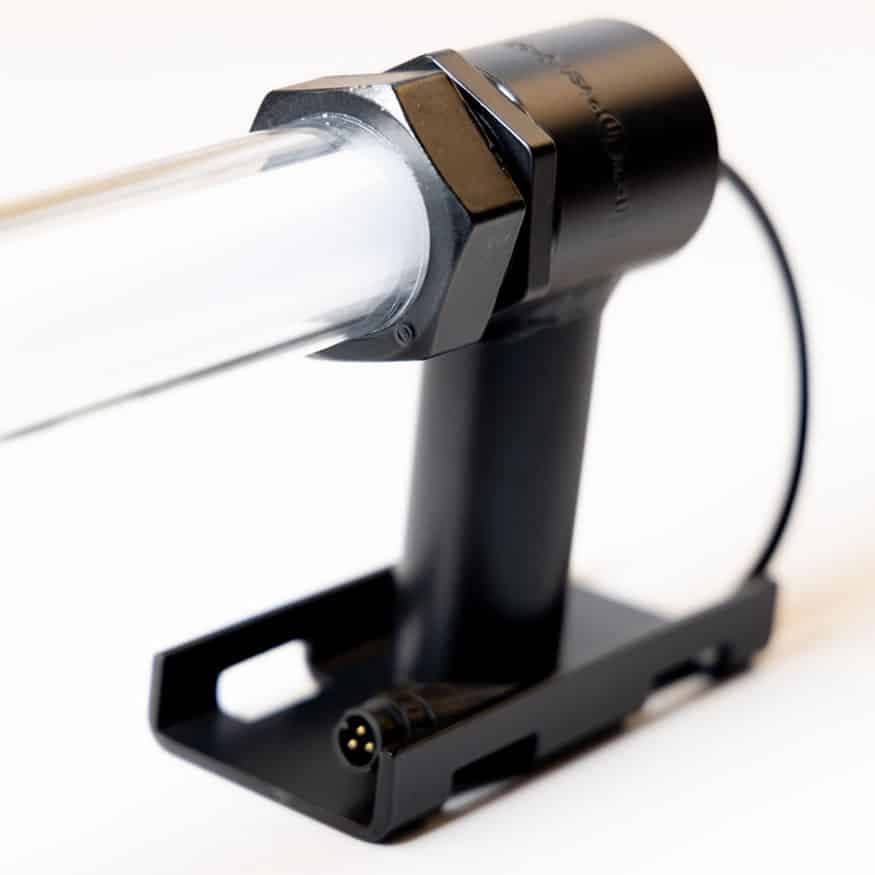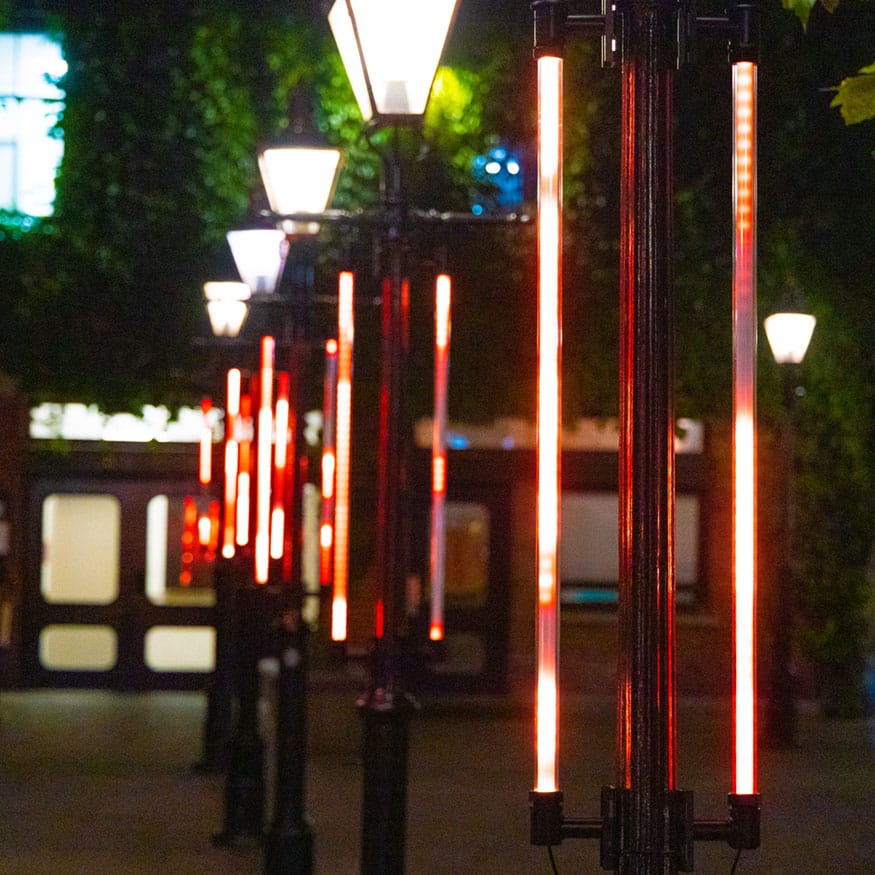 Inspire Awe And Beauty
Driven by Limbic Media's Aurora lighting platform, Aurora Tubes stay relevant all year round. With our easy to use mobile app, select colours and effects to activate specific holidays, cultural events, and campaigns.
Harness Aurora's sound-to-light algorithms to effortlessly synchronize your Aurora Tubes to music or ambient sounds at the switch of a button
Easily customize to match themes
An Experienced And Professional Team
Design
Connect with us, share photos of your location and work with our team of designers to come up with the perfect design.
Delivery + Installation
We will ship you all the necessary equipment. For installation, we work closely with your local installers to ensure that your Aurora Tubes are set up to function correctly.
Ensure Success
Our top priority is customer satisfaction. We continue to engage with you after installation to ensure success and promptly respond to requests.
Whether you are rearing to go or just starting to dream about the possibilities, we want to meet you and help however we can. Our experienced team has delivered and installed successful lighting projects across the globe.